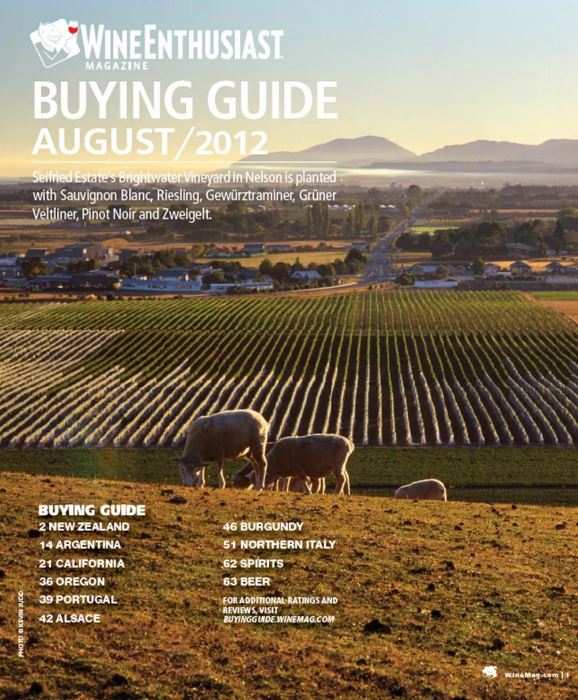 WINE ENTHUSIAST – AUGUST 2012
More satisfaction in the summer sun reading the reviews of our wines in August/2012 Buying Guide.
Pinot Grigio 2011 "Il Tralcetto" – 87 points.
Packaged with a grape cutting tied to the neck of the bottle, this generous wine shows aromas of ripe melon, apricot and tangerine skin. There's a fresh note of sweet honeysuckle on the close. Editors' Choice. — M.L. abv. 12%
Prosecco DOC Treviso – Arancio – 86 points.
This fresh sparkler opens with firm structure and tonic bubbles backed by bright notes of lemon zest and tangerine skin. This easy effort could be paired with appetizers or consumed by itself. — M.L. abv. 11%
Italo Cescon
Artigiano del vino
Cescon Italo Storia e Vini srl
Piazza dei Caduti, 3
31024 Roncadelle di Ormelle (TV)
Contacts
Tel. +39.0422.851033
Fax +39.0422.851122
Subscribe to our newsletter