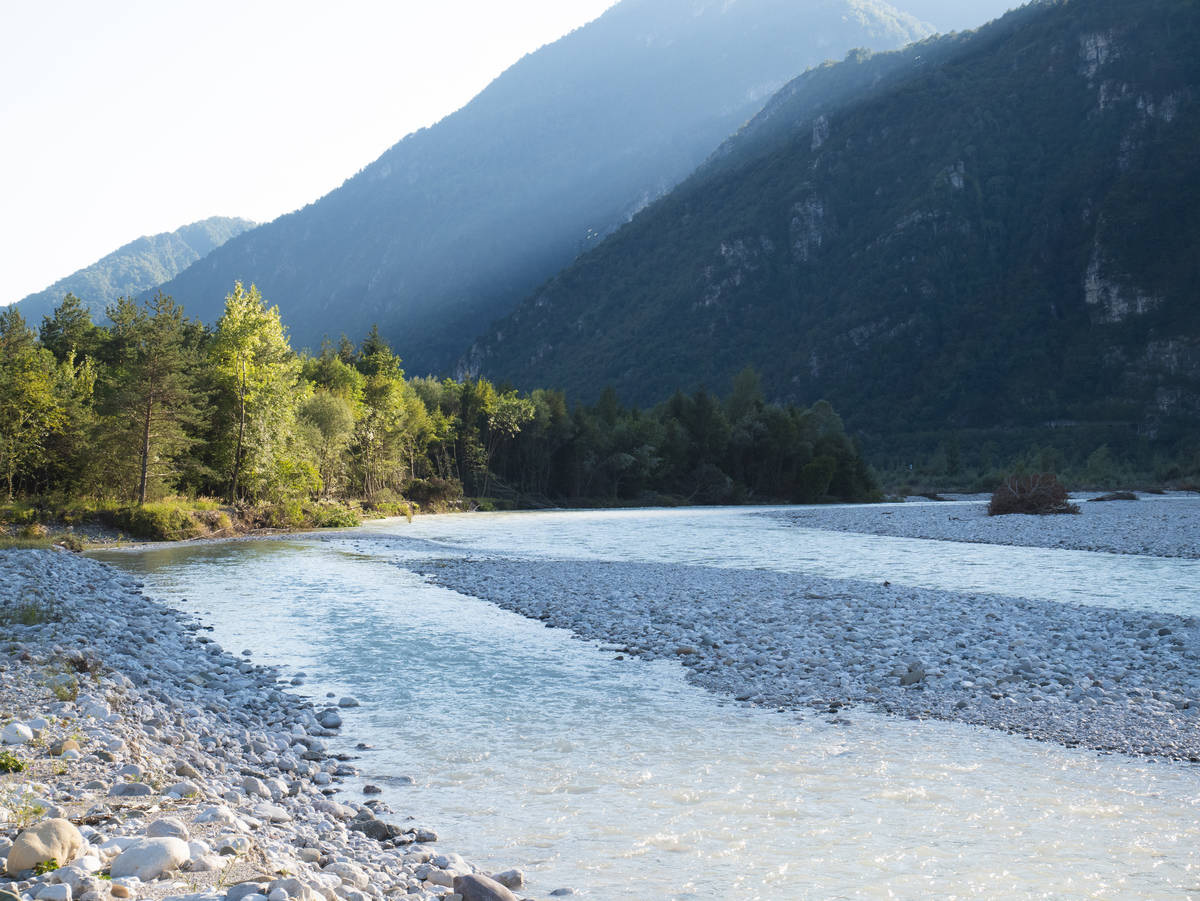 AMONG PIAVE.
THE TASTES OF THE LAND
A mirror, that of the water and the earth surrounding it, which reflects all its peculiarities in our wines, each one unique and unrepeatable, containing all the characteristics of this land in a bottle. Wine is the exclusive expression of the specific flavours and aromas of a vine and of the land from which it feeds, of history and its tradition.
The Piave murmured...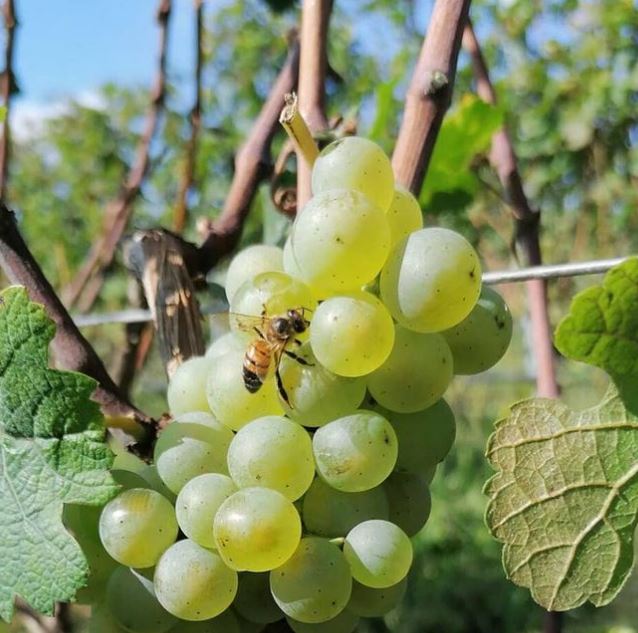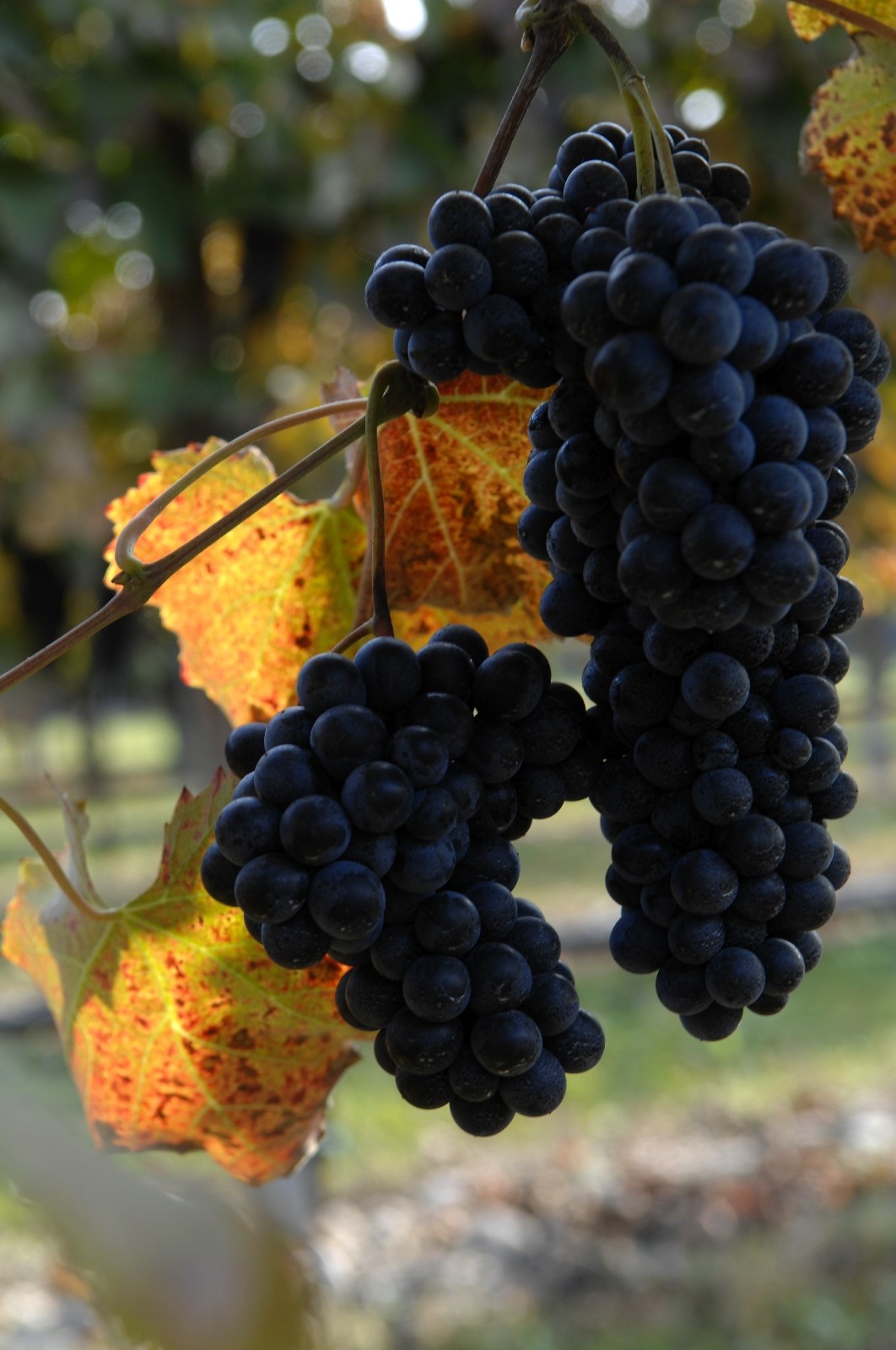 AN ANCIENT CONNECTION
MANZONI BIANCO AND RABOSO
Elegant and aromatic, the incrocio Manzoni 6.0.13 has always covered the Treviso hills with its delicate grapes. Perhaps from a tributary of the Piave River, perhaps due to the robust characteristics of this variety, the name "Raboso" is full of history and poetry. Two wines that find space in the most long-lived memories of our land and recount the character of tradition that blends with the modernity of our other vines, a blend that reveals our true essence.
THE VINEYARDS
Native vine with limited production and remarkable ability to adapt. Thanks to its refined, elegant qualities, it's used for the production of high quality wines, also pure.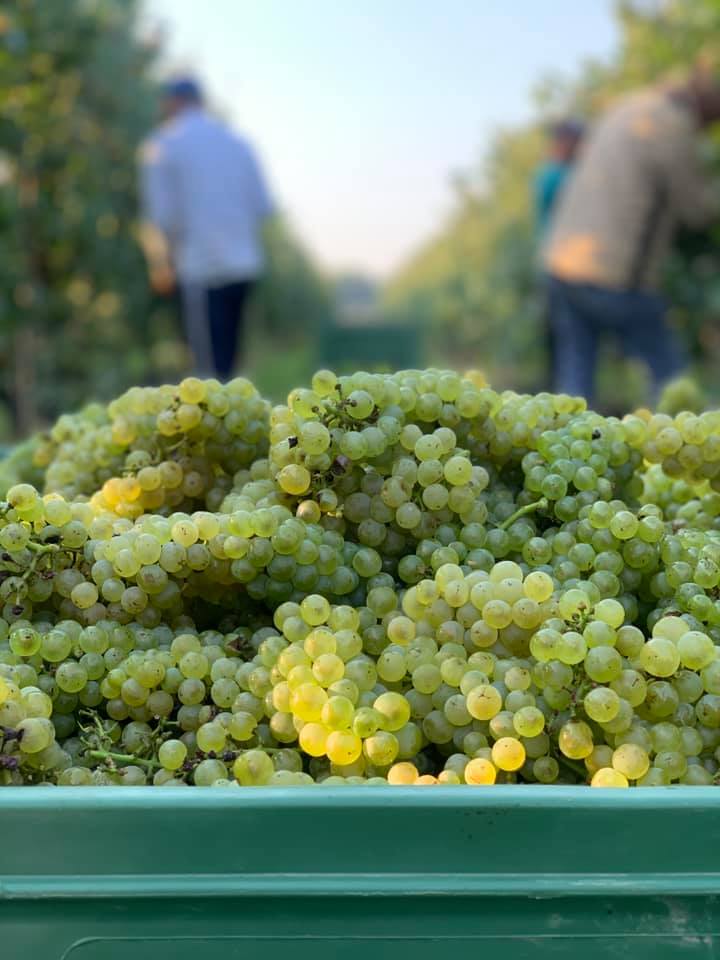 A cluster of small size with a colour that reaches a reddish-grey or coppery tone when fully ripe. A grape that continues to amaze and which gives rise to our most popular labels.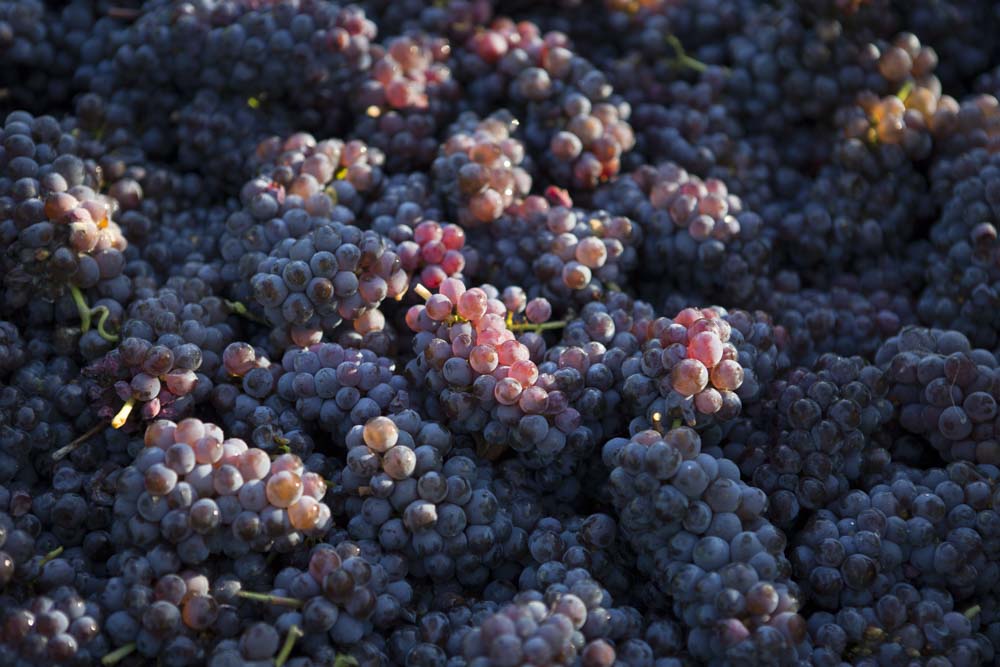 IL TRALCETTO
Pinot Grigio
TESIRARE
BiancoGrigio
GrigioRamato
One of the most cultivated varieties of French origin in the world, it owes its name to the French town of the same name in the Burgundy area. It finds the perfect context to best express its particular aromas in our lands as well.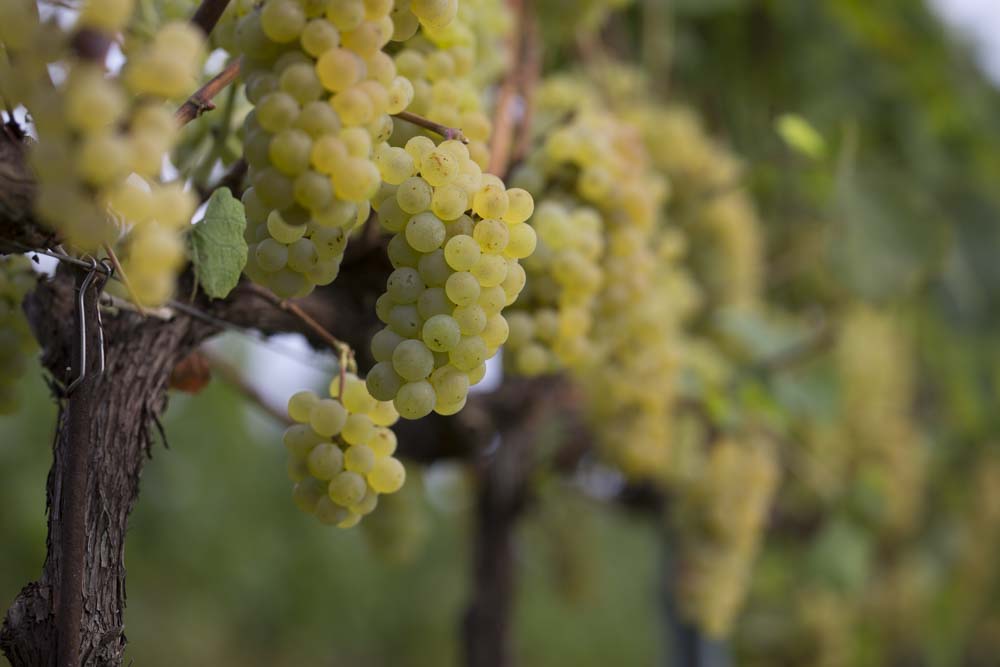 Its name derives from the French "sauvage", which means wild, indicating the strength of the plant. Intensely aromatic and refreshing, it is one of the great noble white grapes that gives rise to wines of irresistible charm.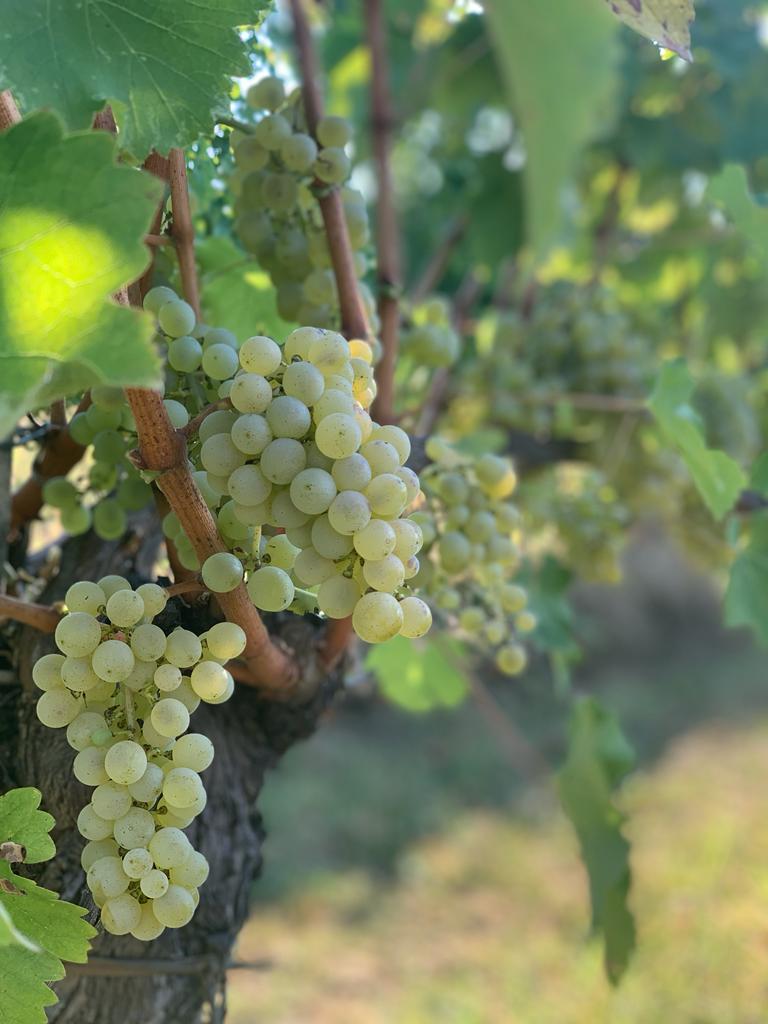 A cross of white grape varieties, it creates a wine that is particularly appreciated for its delicate flavour that can accompany an entire meal, from appetiser to dessert, especially refined menus.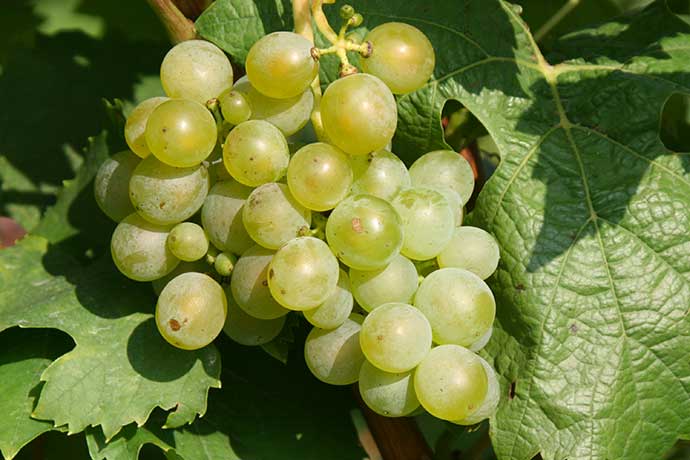 IL TRALCETTO
Müller Thurgau
A pink grape variety originating from South Tyrol, its strength is certainly its aromatic scent, unmistakable and appreciated by many: an exuberant and distinct bouquet with aromas of ripe tropical fruit, pineapple, mango.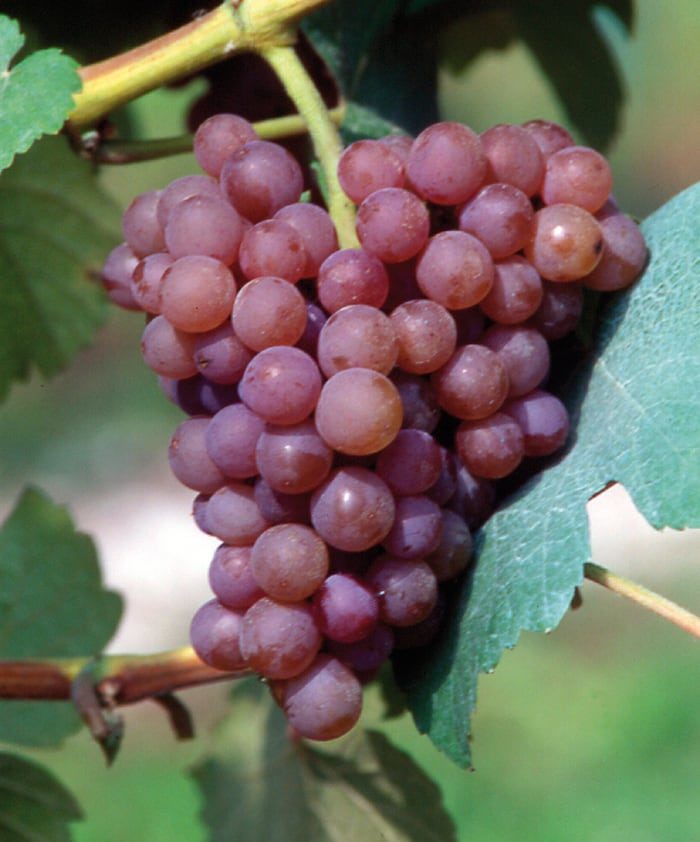 IL TRALCETTO
Traminer Aromatico
Considered one of the noblest red grape varieties worldwide for its seductive aromas, soft colour and silky tannins. Founder of the noble Pinot family, able to offer wines of rare beauty.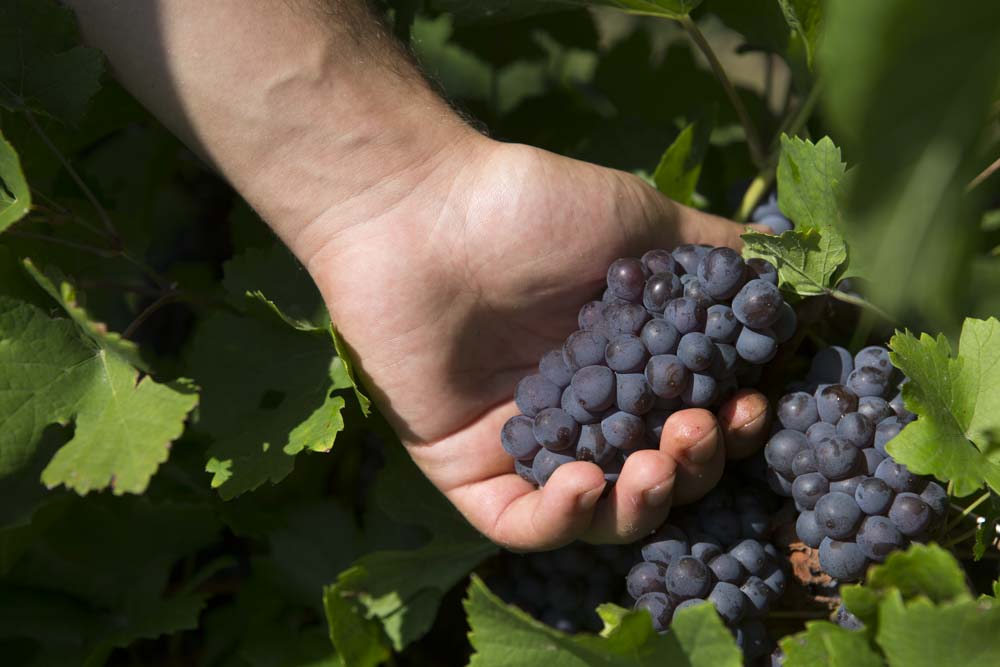 An amazing black grape variety native to south-west France. The first words that come to mind to describe it are soft, warm and velvety; a glass tinged with an intense and impenetrable ruby red with an enveloping soul.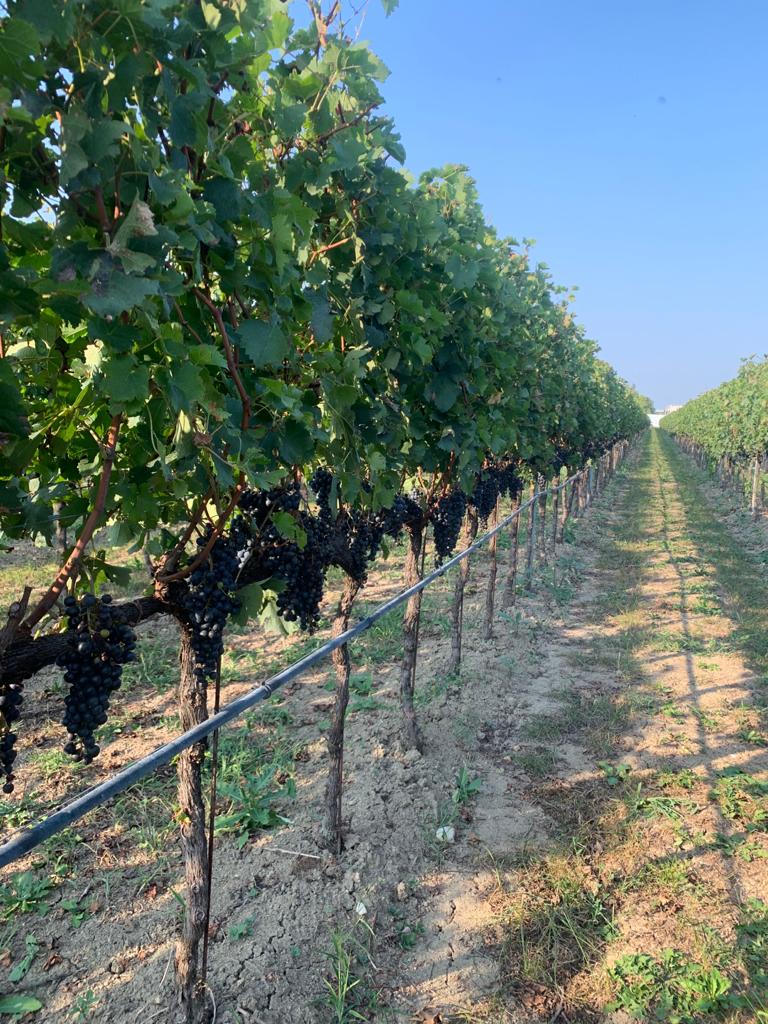 IL TRALCETTO
Merlot
TESIRARE
RompiCapo
Particularly suitable for the production of wines of remarkable quality and great longevity, a bewitching and multifaceted grape variety that ages with elegance and challenges the years, giving rise to extremely complex and long-lived wines.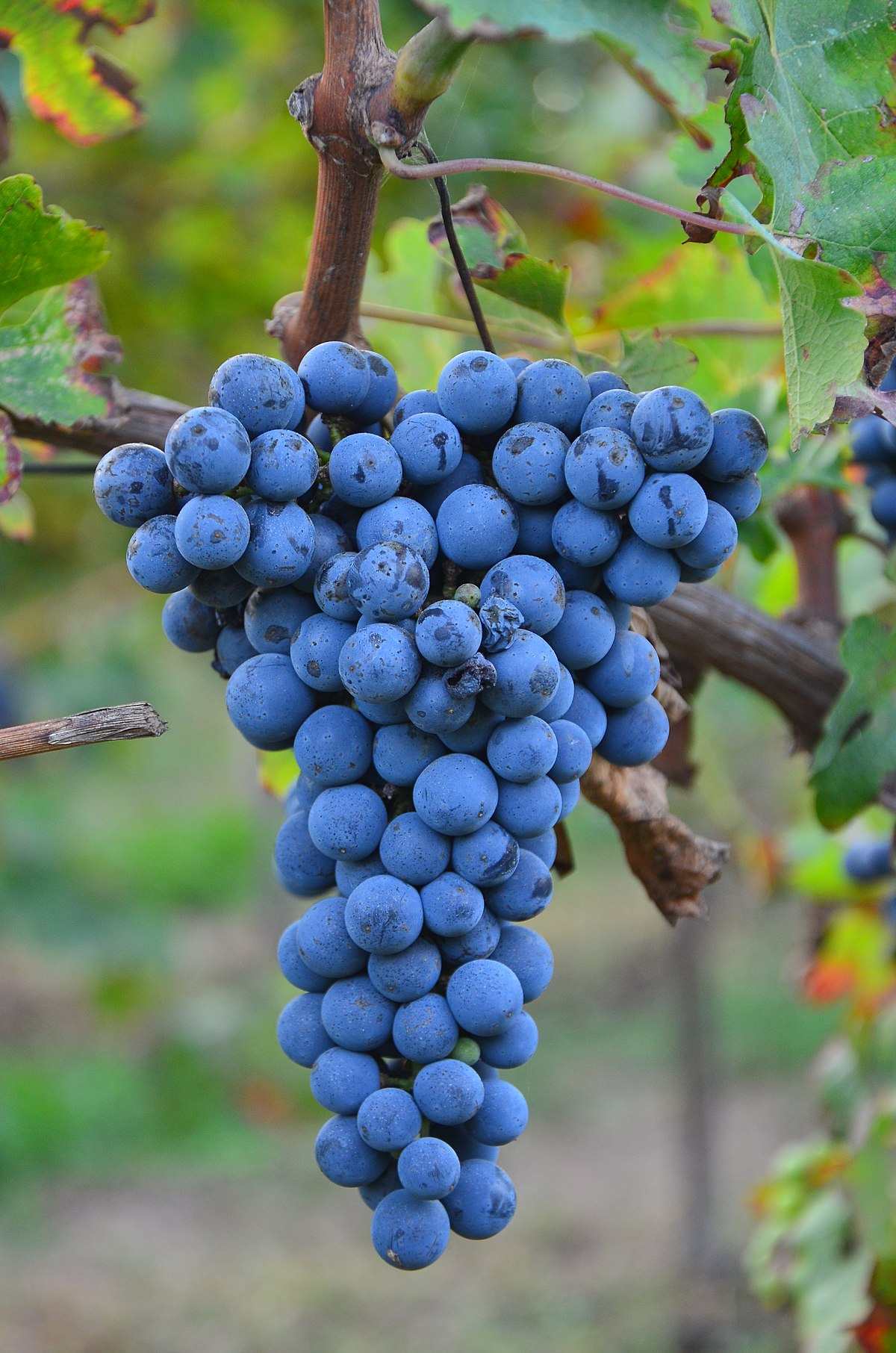 Mentioned ever since ancient times as a wine of great renown, Refosco dal peduncolo rosso has a particular story: indeed, the grape cluster changes colour before harvest, turning red.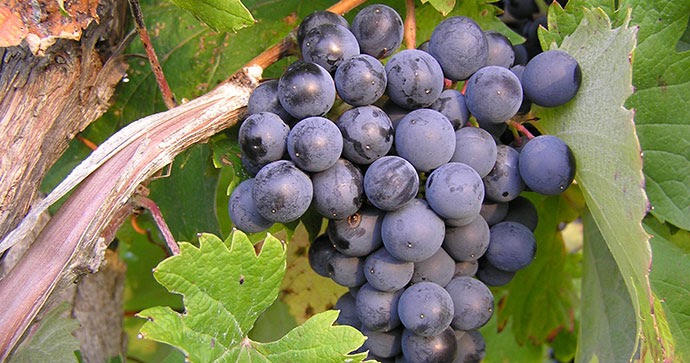 A rustic, late-ripening vine, Raboso Piave fully bears the name of the river to which it is joined for its historical origins and for having found its natural home here. Its strong grape does not fear drought, nor cold, nor the passage of time.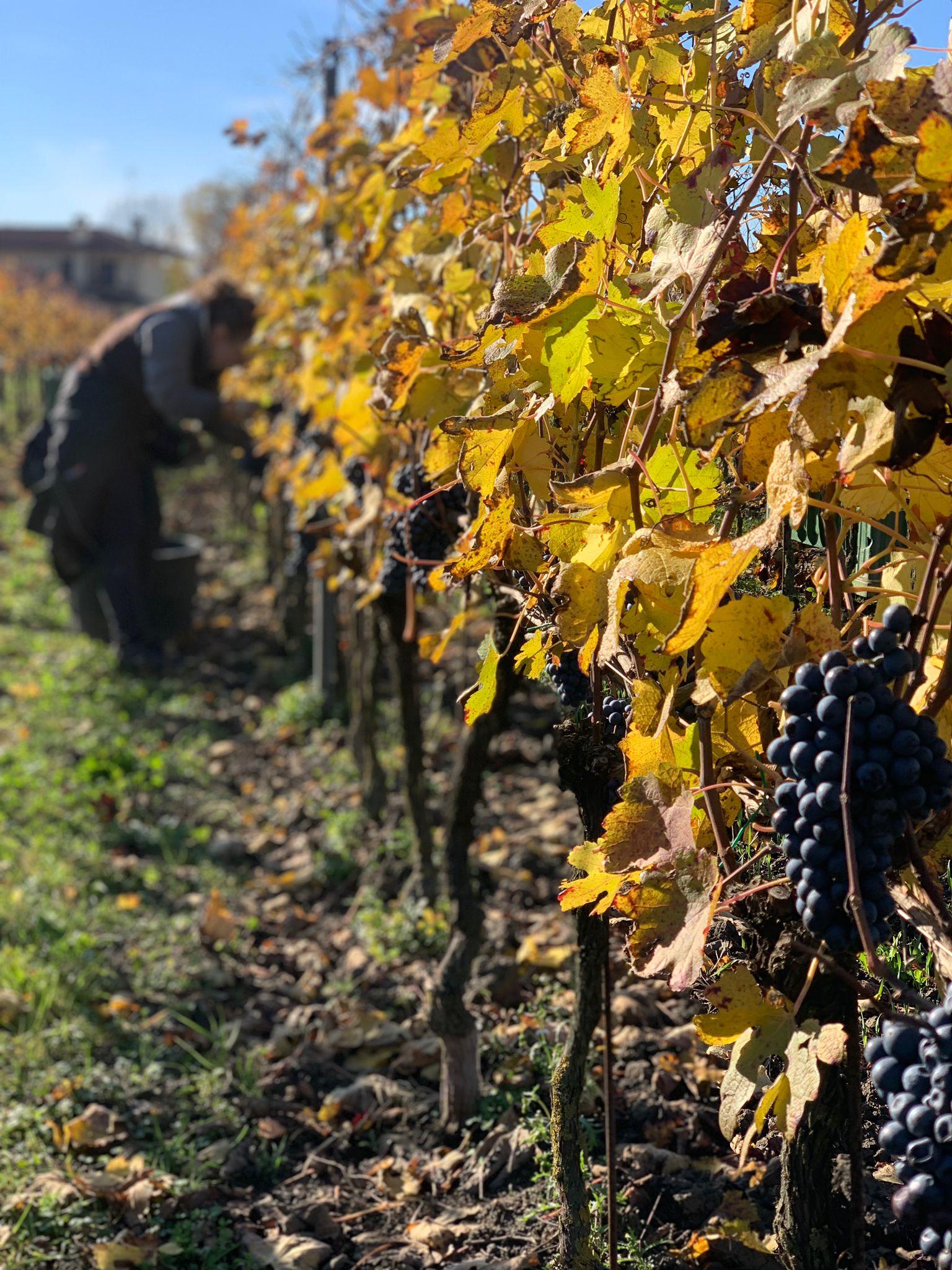 IL TRALCETTO
Raboso
TESIRARE
Rabià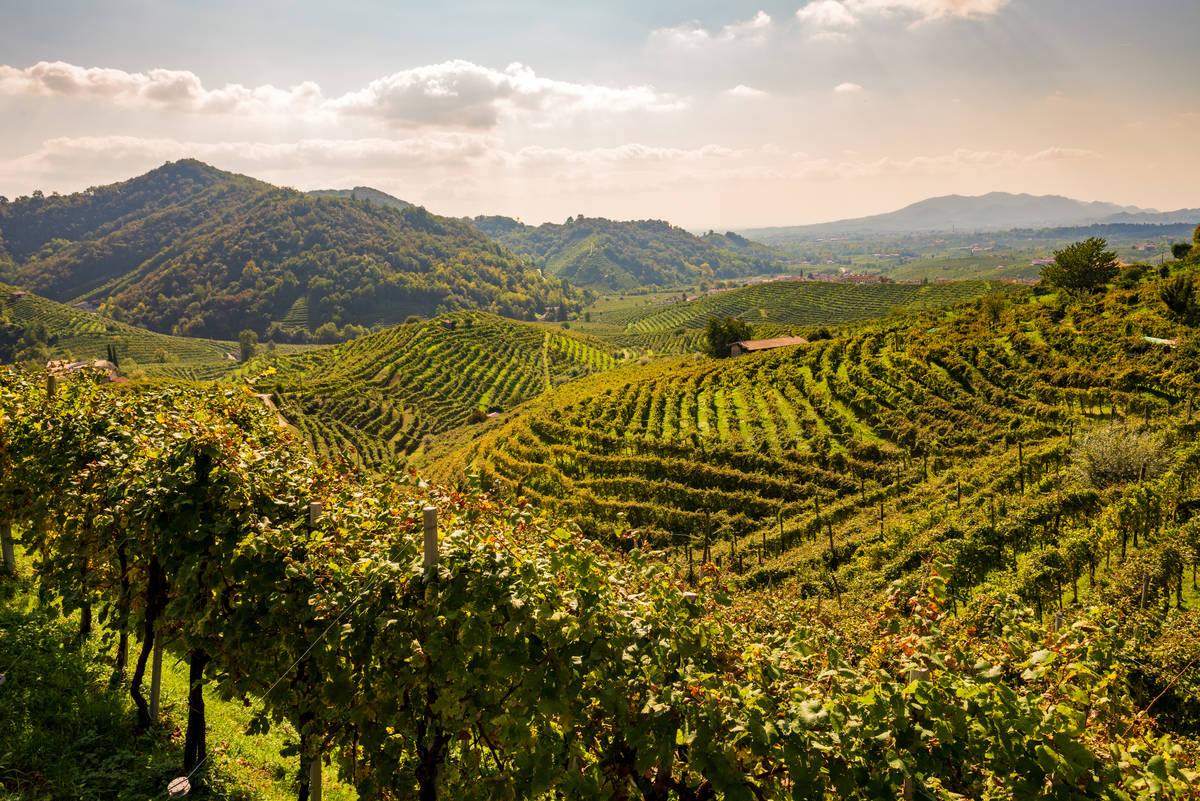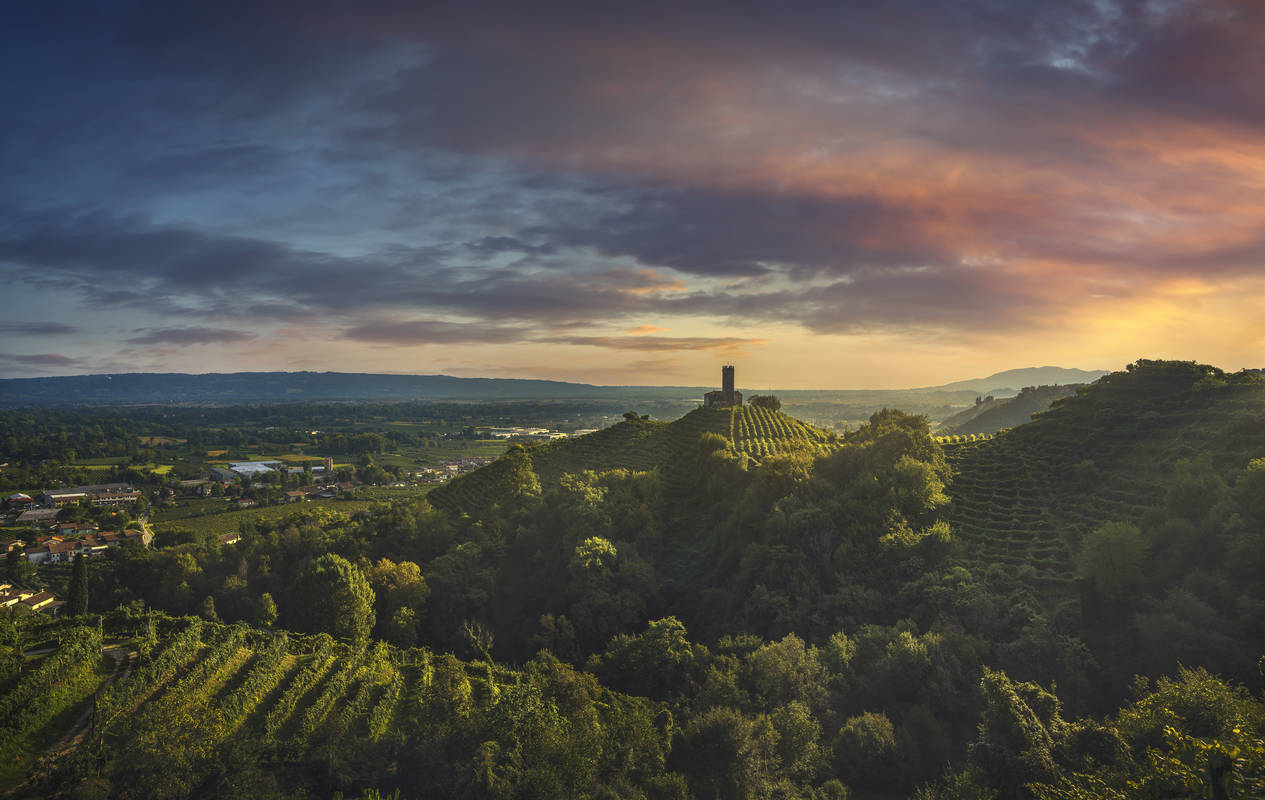 PROSECCO HILLS
UNESCO WORLD HERITAGE

A unique and wonderful panorama in the province of Treviso that grants visitors an extraordinary view of the slopes full of vineyards, small villages, and curious medieval churches. A chain of hills that follow one after the other from the plains to the Pre-Alps, a rural landscape of extraordinary value to be protected together with local traditions and the protection of biodiversity and associated ecosystems.
Testimony of an identity to be preserved
THE ESTATES
HISTORICAL FAMILY VINEYARD
A vineyard we are very fond of. After a careful zoning study and a 3-year break, the Sylvoz vineyard was re-planted in the mid-80s.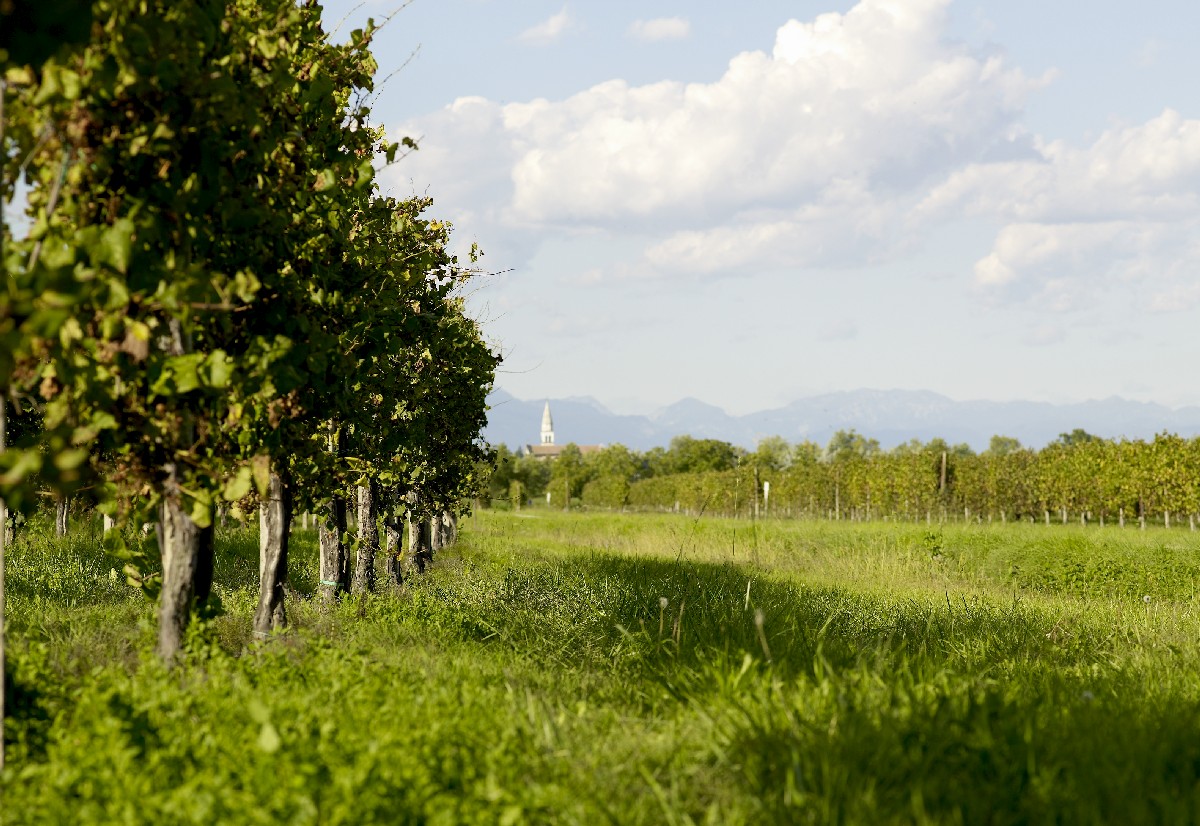 Soil: medium texture
Number of vines/ha: 3.000
Training type: Sylvoz
Grapes: Manzoni bianco, Pinot nero
SAN BIAGIO DI CALLALTA
Over the next few years, this plot will become the beating heart of the company and of our ability to innovate and experiment.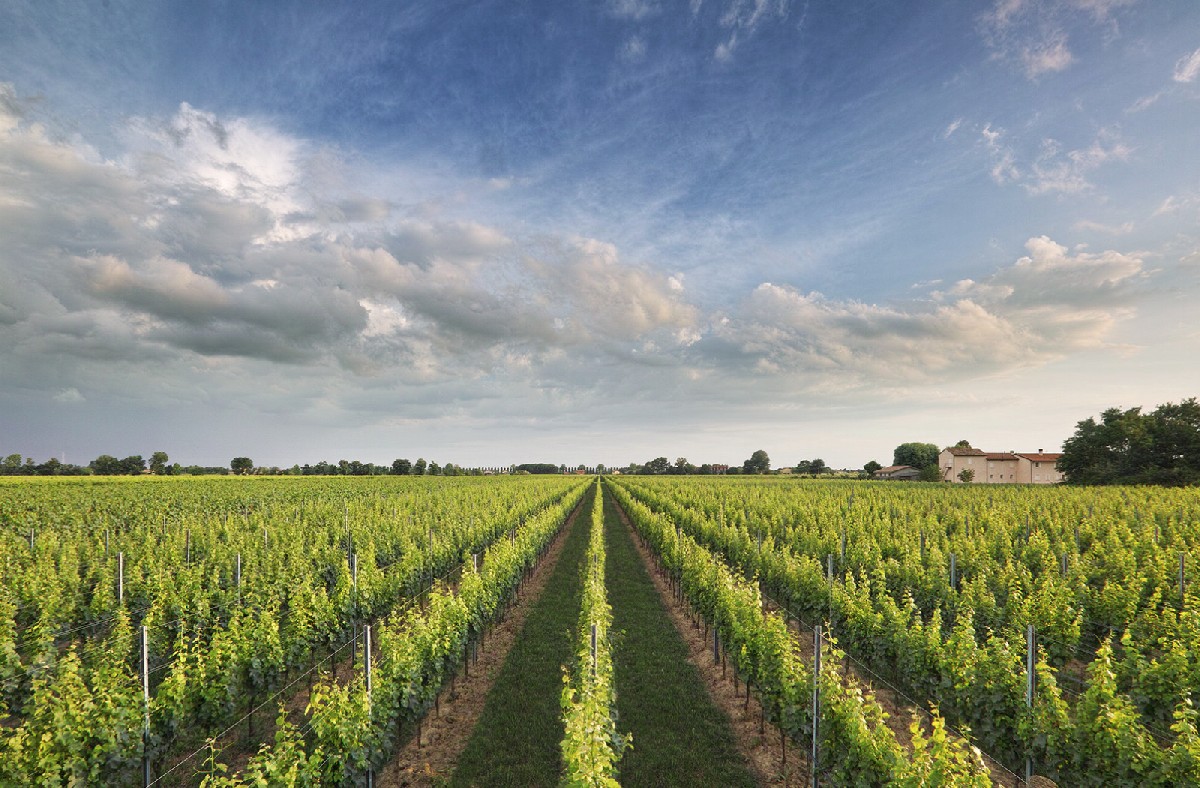 Soil: clayey
Number of vines/ha: 7.500
Training type: Guyot and Spurred Cordon
Grapes: Incrocio Manzoni 6.03.13, Chardonnay, Cabernet, Merlot, Pinot Grigio
ODERZO
These vineyards give us one of the oldest grapes of our territory. The particular microclimate allows the fruit to ripen and be harvested rather late.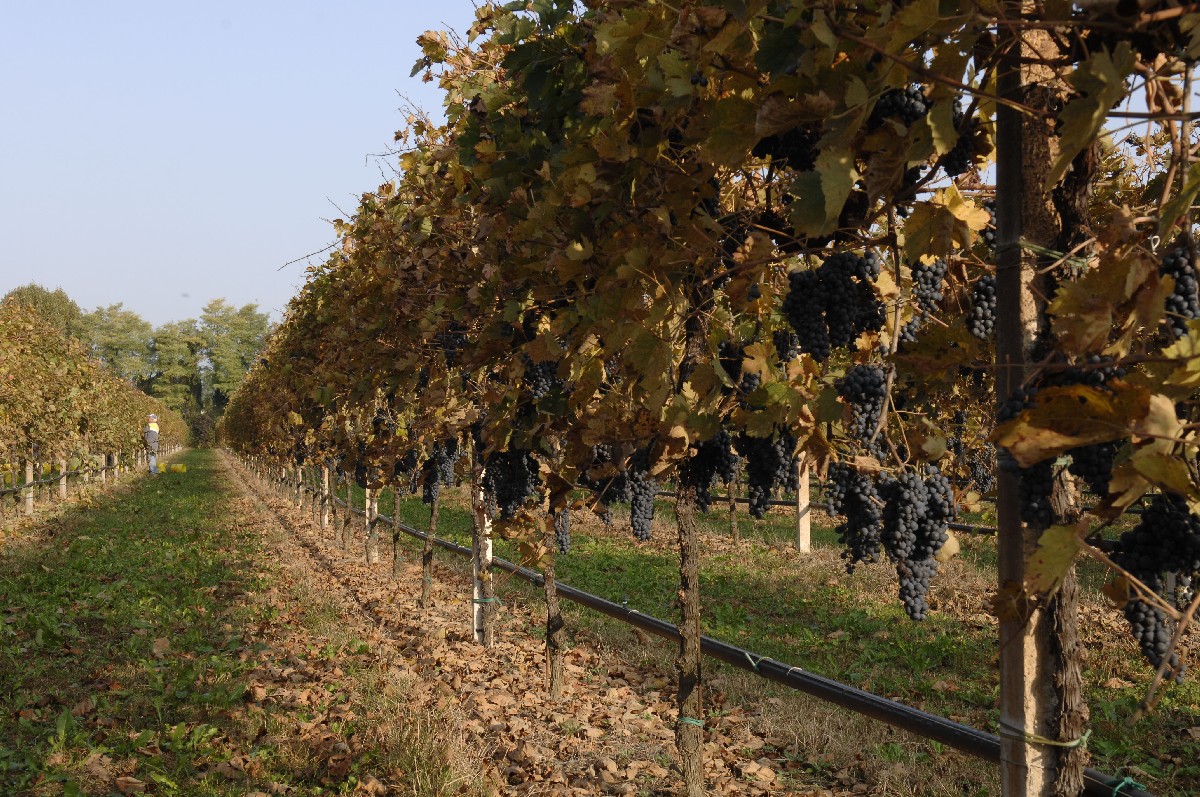 Soil: clayey
Number of vines/ha: 7.000
Training type: Guyot
Grapes: Raboso Piave
BOSCO
The clear waters of the Albina Canal run through the middle of the estate, allowing irrigation even in the driest years, bringing well-being to the plants.
Soil: clayey
Number of vines/ha: 4.000-5.000
Training type: Sylvoz and Spurred Cordon
Grapes: Cabernet Sauvignon, Cabernet Frac, Merlot, Clones 343, R12, R6, Pinot Nero, Pinot Grigio, Raboso Piave, Chardonnay, Prosecco, Manzoni Bianco
SANTO STEFANO
Located at 300 metres above sea level, these terraced vineyards are characterized by a steep slope and considerable thermal excursions.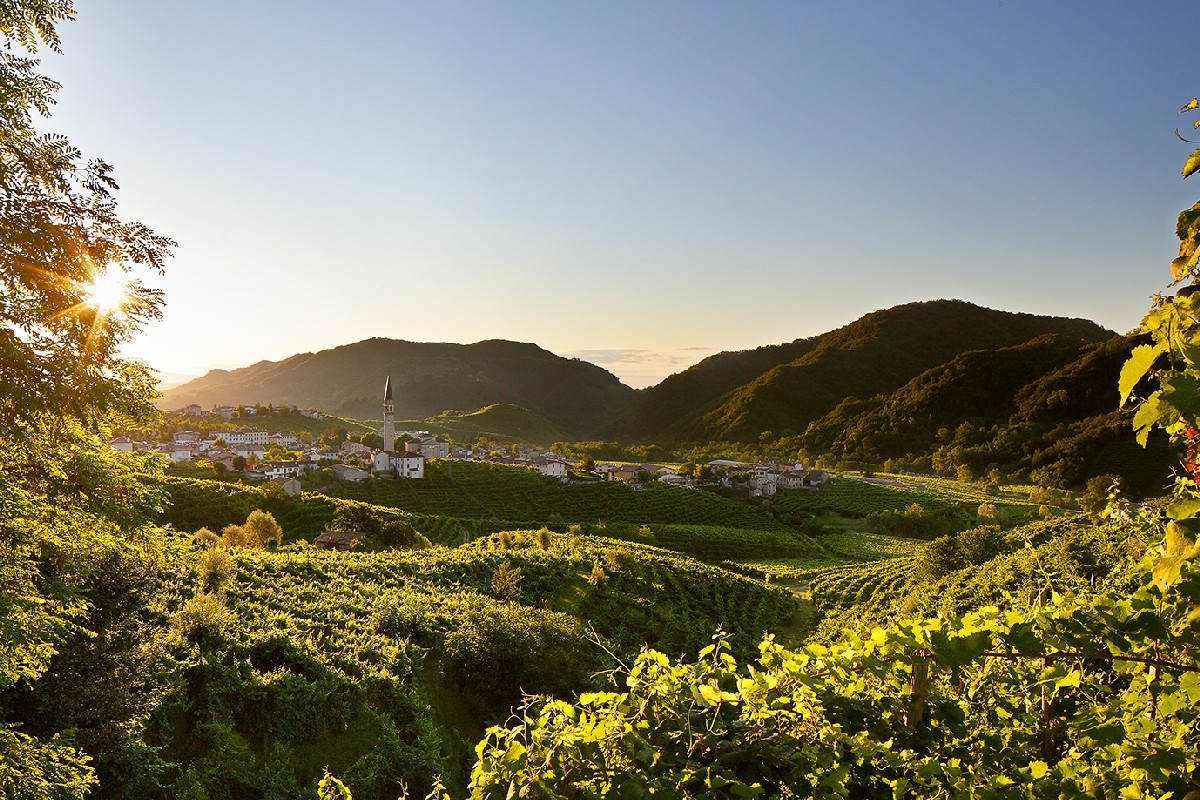 Soil: sandy-clayey
Number of vines/ha: 4.500
Training type: Sylvoz
Grapes: Glera
FRIULI VENEZIA GIULIA
Located in Friuli-Venezia Giulia, the view of the plot from the road SS 13 Venezia-Udine is majestic, thanks to the particular shape of the banks of the Tagliamento River.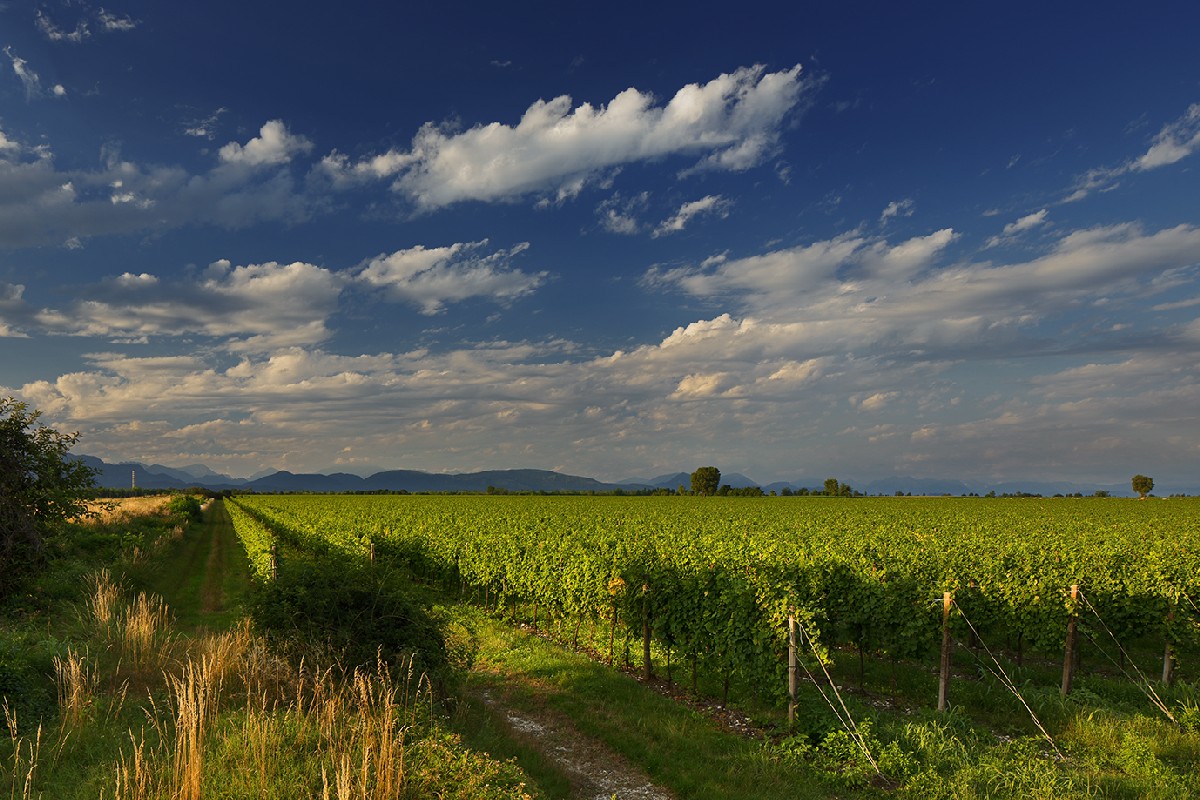 Soil: gravelly
Number of vines/ha: 4.500
Training type: Guyot
Grapes: Refosco dal peduncolo rosso, Sauvignon, Pinot Grigio, Muller Thurgau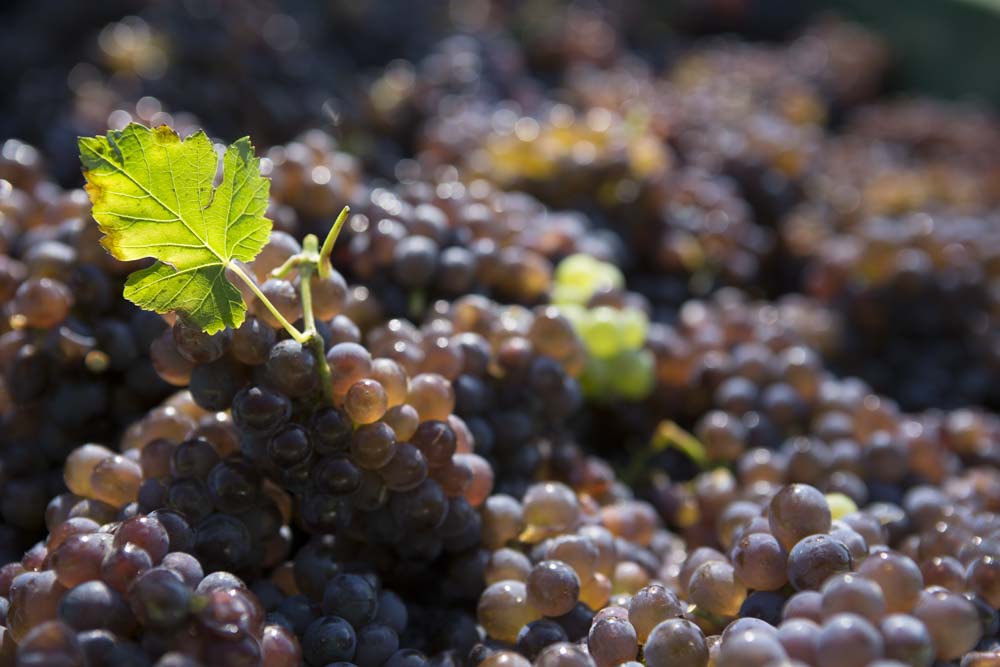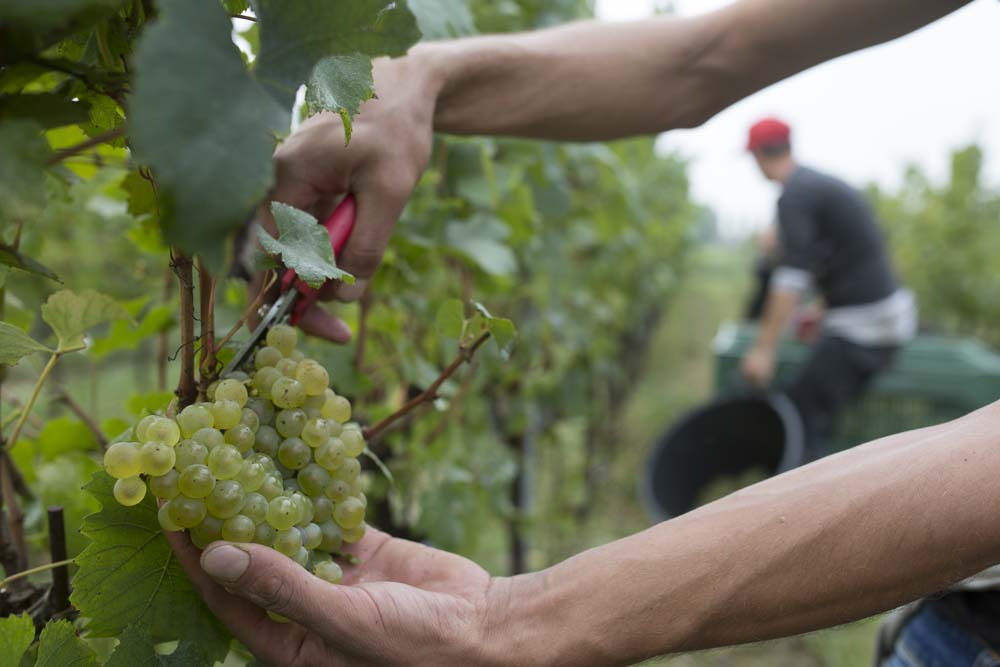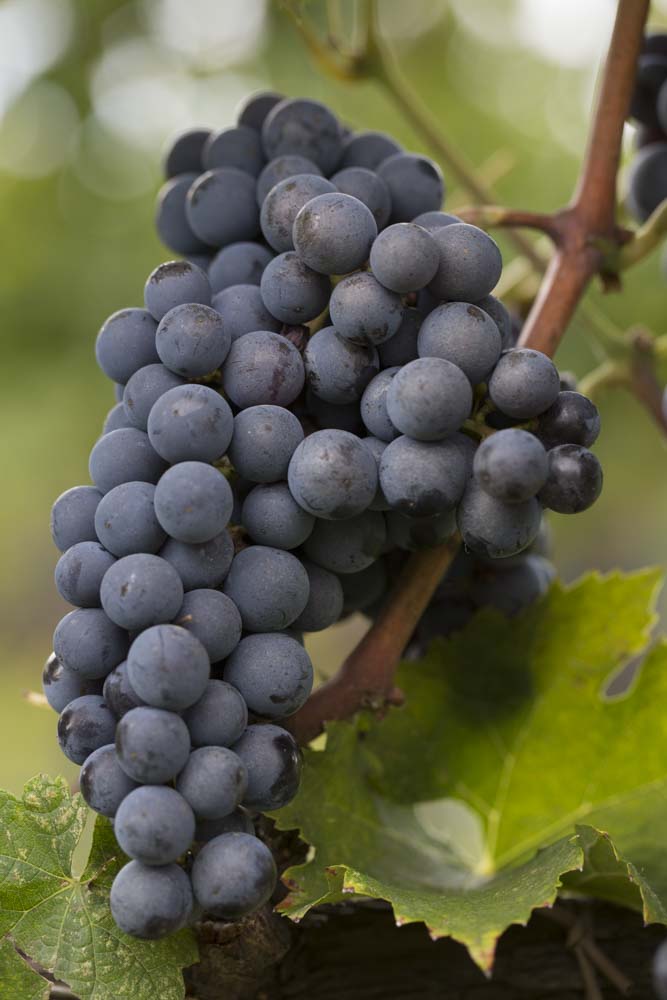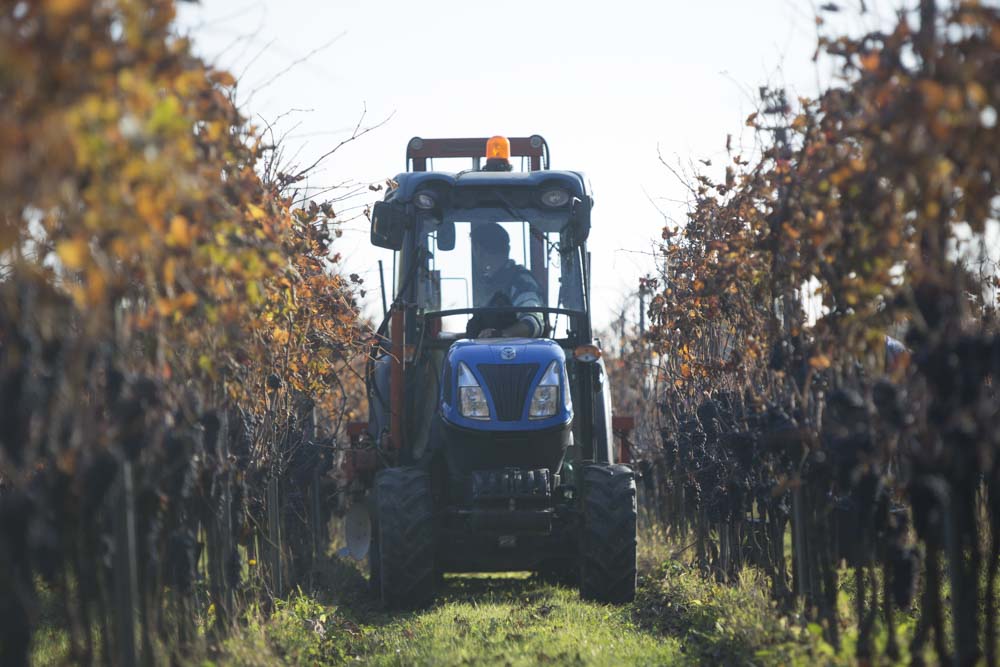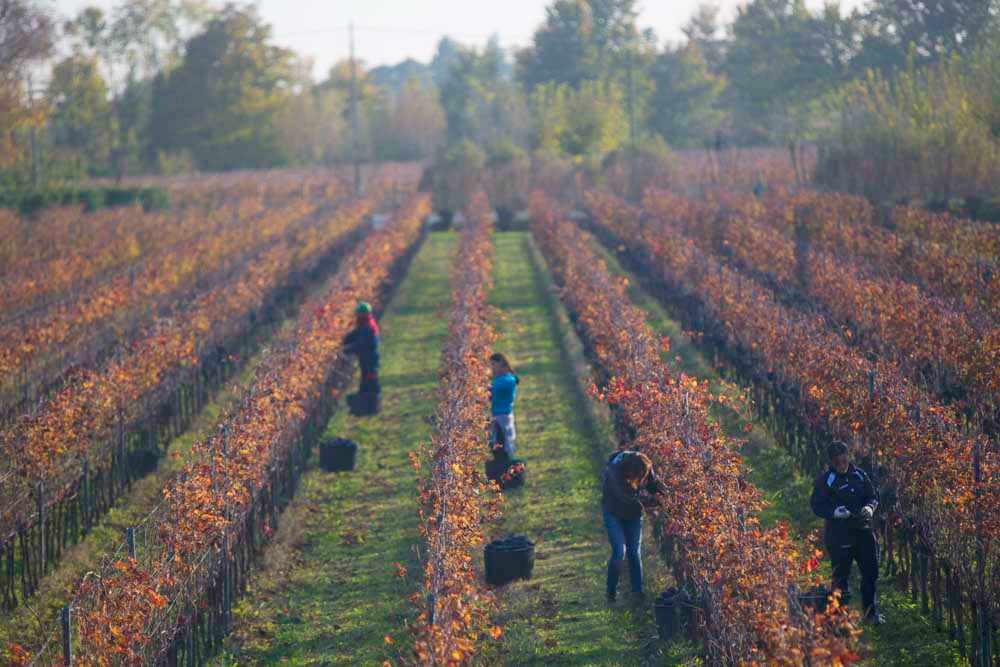 THE HARVEST
BETWEEN PRESENT AND PAST
The fruit is ripe, the air of the vineyards is filled with traditional songs and the rows begin to fill up with hands coloured of must at the end of the day. The harvest is the most important moment in the cycle of the vine and we await it with great hope every year, enjoying these days as if every day were Sunday, a day of celebration.
Being together and singing, to give this love to the wine to come.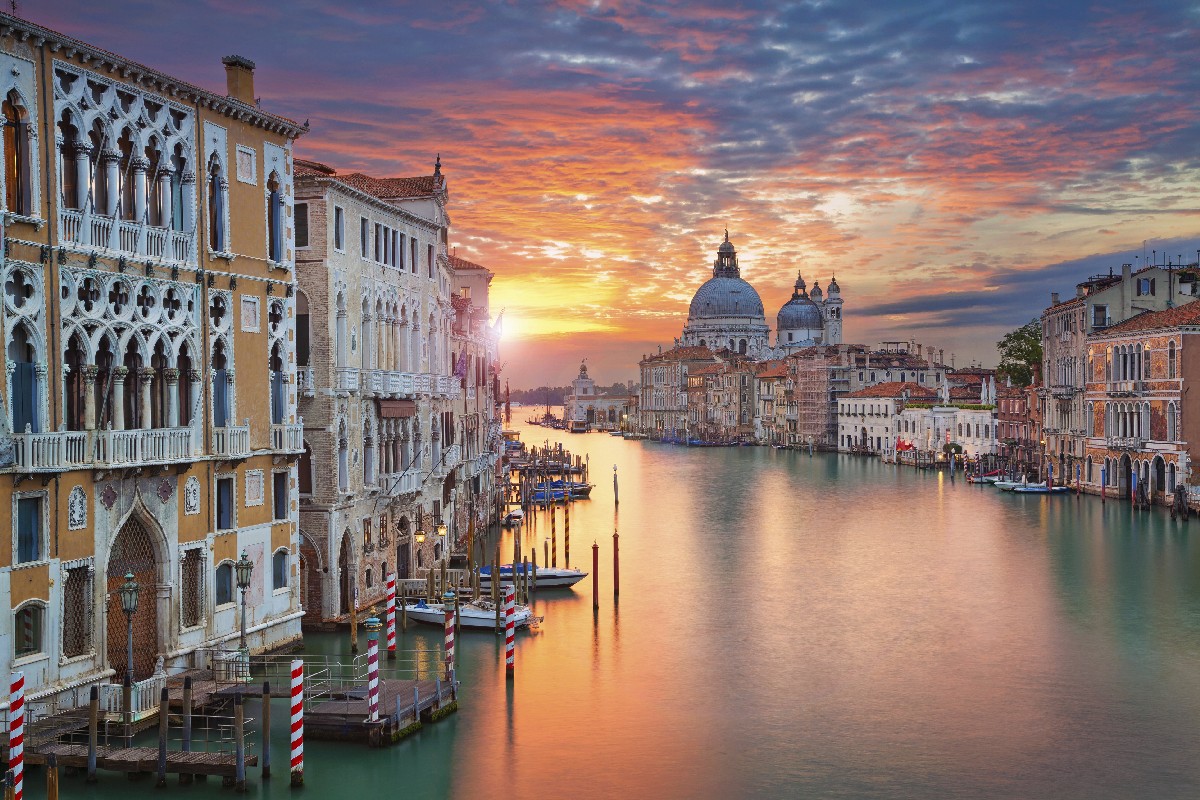 THE BEAUTIES OF VENETO
ART, NATURE AND HISTORY
Full of secrets to discover from the sea to the mountains, Veneto is a region with a thousand faces. With its enchanting cities of art and medieval villages, it is known throughout the world especially for its food and wine that boasts a vastness of typical products of the highest quality. We invite you to discover the wonders that surround our estates, to fully enjoy an experience full of emotions.
Italo Cescon
Artigiano del vino
Cescon Italo Storia e Vini srl
Piazza dei Caduti, 3
31024 Roncadelle di Ormelle (TV)
Contacts
Tel. +39.0422.851033
Fax +39.0422.851122
Subscribe to our newsletter