Pinot Noir
Il Tralcetto
Pinot nero, also known as Pinot noir, is one of the most difficult red-berried grapes to grow and vinify, as it requires particular climatic conditions in order to best express itself in the vineyard, but is capable of producing wines of great class and elegance. It has a red colour that is never too pronounced and a characteristic scent of small red fruits.

100% Pinot nero
Planting areas Basalghelle, Fontanelle, Vallonto, Monastier and San Polo, medium-textured and clayey soil of alluvial origin.
Excellent with roasted white meats and small game, soft cheeses, also blue.
Serve at 16/18°C, in carré glasses.
The Pinot Noir Veneto "Il Tralcetto" is found in the clayey and medium-textured soils of our vineyards of Basalghelle and Fontanelle, with the ideal microclimate for its ripening, revealing itself as fine and elegant, savoury and full-bodied.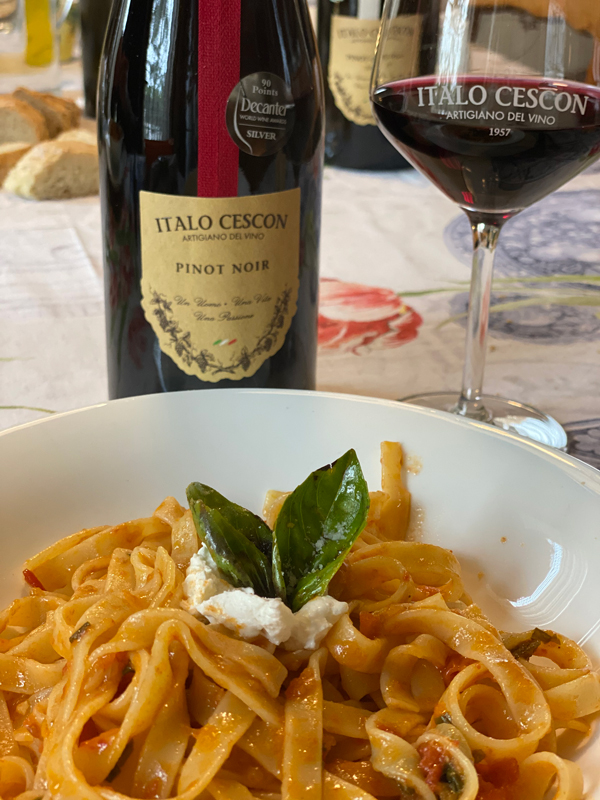 Italo Cescon
Artigiano del vino
Cescon Italo Storia e Vini srl
Piazza dei Caduti, 3
31024 Roncadelle di Ormelle (TV)
Contacts
Tel. +39.0422.851033
Fax +39.0422.851122
Subscribe to our newsletter