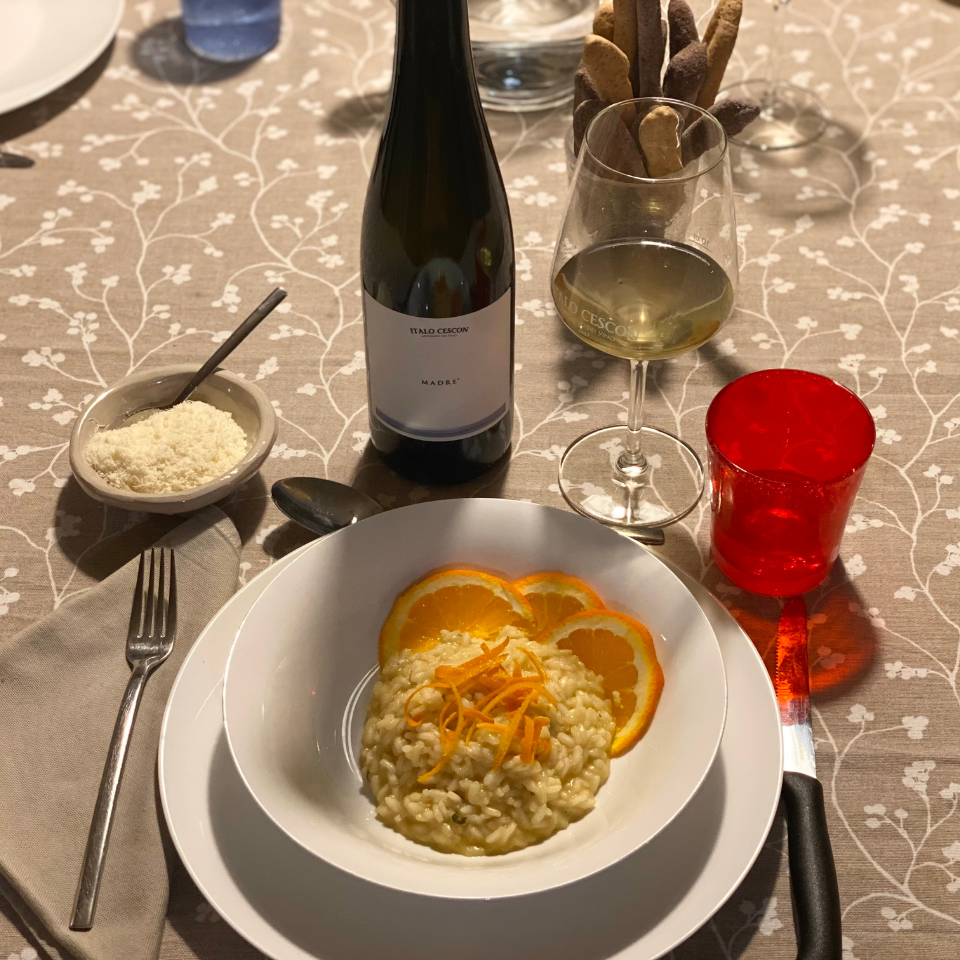 Risotto with oranges from mamma Chiara's garden
As the grandmothers always say, "The rice born in the water and has to die in the wine". The recipe considers indeed the use of wine and oranges. Citrus fruits that mum Chiara has always grown with a lot of love. Risotto with oranges is a dish dedicated to her just like "Madre".
INGREDIENTS
40 cl of Extra Virgin Olive oil
10 g of butter
½ onion
30 cl of white wine
2 organic oranges
320 g of Carnaroli rice
1 l of vegetable broth
Salt and Pepper to taste
In a saucepan, brown the chopped onion with oil and butter. Season with salt and add pepper to taste. Then add half the wine, let it evaporate partially and add the juice and grated peel of 1 orange and the pulp of the other. Cook over moderate heat for 5 minutes. Add the rice and toast it in the sauce, simmer with the rest of the wine, add the broth a ladle at a time and finish cooking. Prepare dishes and serve with a glass of "Madre". For those who love fish, add 200 g of shelled prawns to the browned mixture.
Italo Cescon
Artigiano del vino
Cescon Italo Storia e Vini srl
Piazza dei Caduti, 3
31024 Roncadelle di Ormelle (TV)
Contacts
Tel. +39.0422.851033
Fax +39.0422.851122
Subscribe to our newsletter