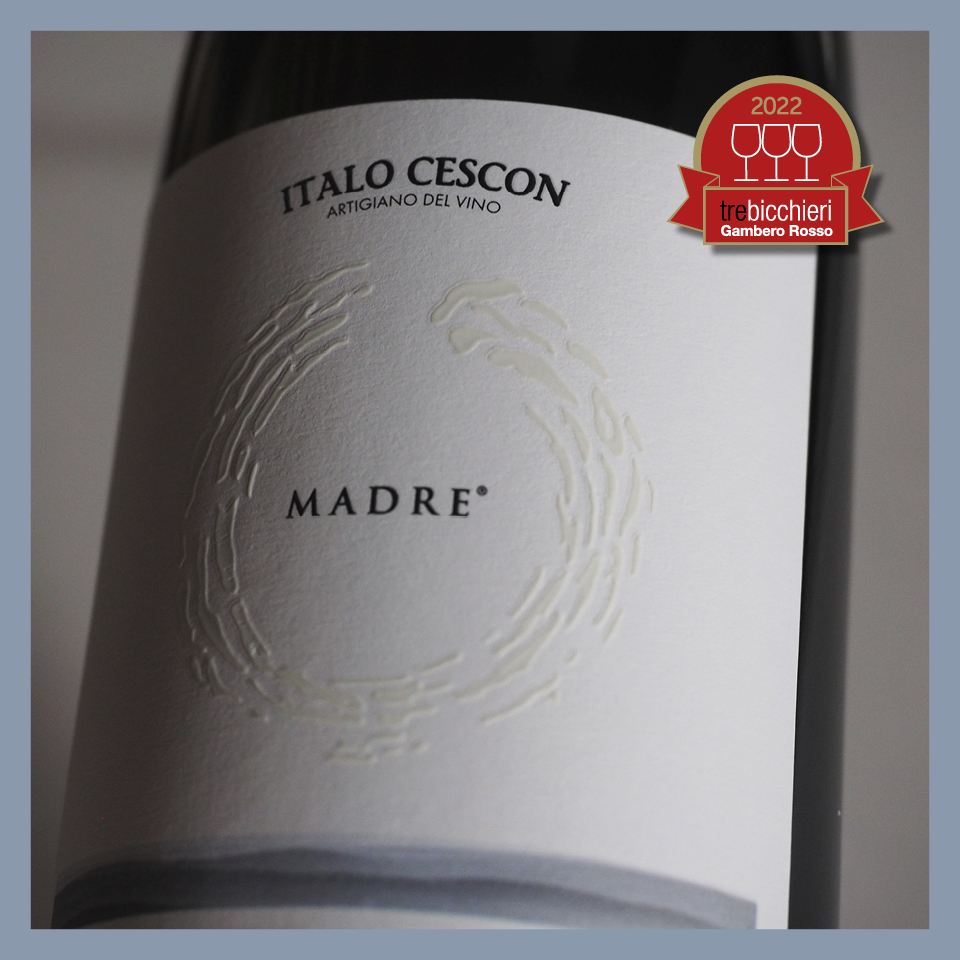 MADRE: AN ACQUIRED IDENTITY
When we began the long journey that led us to Madre, we were looking for the ideal harmony between the typical aspects of Organic Manzoni Bianco and a management of vineyard and cellar that could enhance and make those peculiarities last over time.
We have embarked on a continuous path, which is different and familiar at each grape harvest. We are happy to continue this journey as it represents us in the intermediate phases and defines us in the result. This is why today we are particularly proud to have again received, also with Madre – vintage 2019, the Tre Bicchieri by Gambero Rosso and its mention in the 2022 Vini d'Italia Guide as one of the best wines in Veneto.
Each award achieved by Madre has endorsed a chapter of her story, so intimately tied to ours. Now, the confirmation that all this has been acquired, has become an original and recognizable reality in Madre, Manzoni Bianco Veneto IGT Biologico Italo Cescon.
Italo Cescon
Artigiano del vino
Cescon Italo Storia e Vini srl
Piazza dei Caduti, 3
31024 Roncadelle di Ormelle (TV)
Contacts
Tel. +39.0422.851033
Fax +39.0422.851122
Subscribe to our newsletter