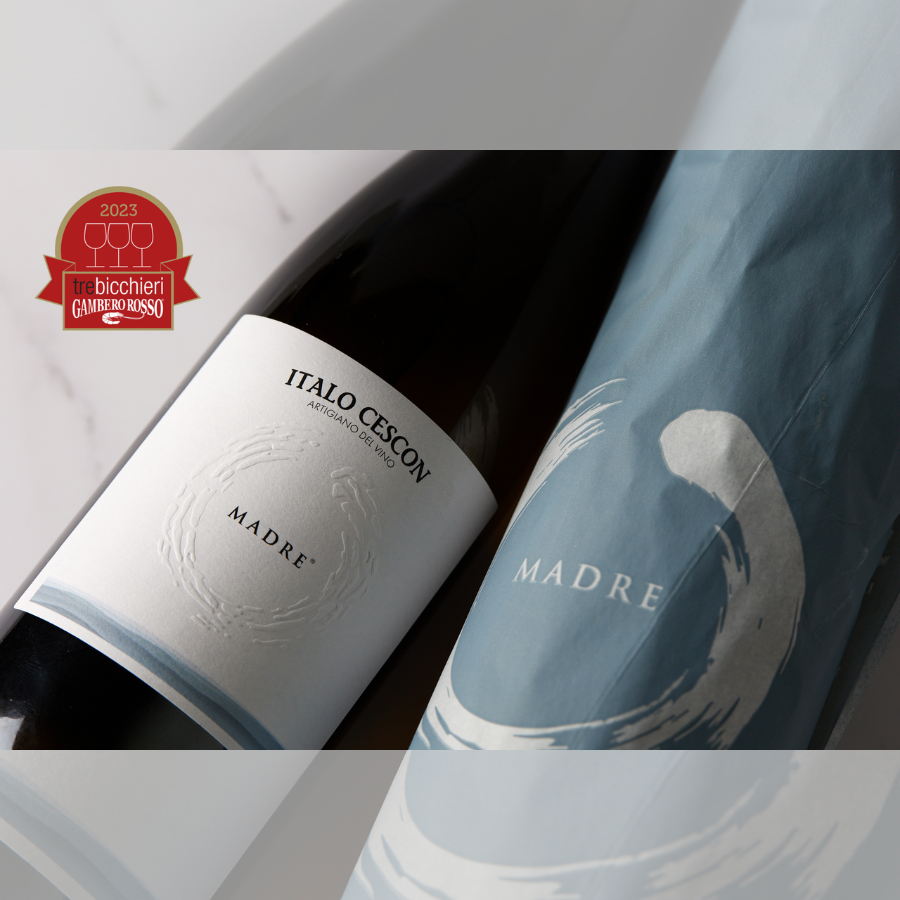 This is a new chapter for "Madre", a chapter that makes us proud of the study we have done and that teaches us to pursue our objectives, holding steady our and its origin.
"Madre" Manzoni Bianco, comes from a grape variety created in the 1930s, by the name, the result of a pollination between Rhine Riesling and Pinot Blanc.                    Its very close link with the territory is also perceived on the palate with elegant, generous and expressive notes.
Our dedication is rewarded for the sixth time with a particular vintage for humanity, and for this reason we feel even more gratitude.
During the same year, 2020, when the human species stopped and their habits were disturbed, the nature continued to follow its course, giving us time to reflect and asking us for more attention. At the same time, it kept alive in us the hope and faith in the future.
From this, our award Tre Bicchieri Gambero Rosso and the mention in the 2023 Vini d'Italia Guide have been born, undeniable proof of resilience, even when everything around us seems to lose certainty.
Italo Cescon
Artigiano del vino
Cescon Italo Storia e Vini srl
Piazza dei Caduti, 3
31024 Roncadelle di Ormelle (TV)
Contacts
Tel. +39.0422.851033
Fax +39.0422.851122
Subscribe to our newsletter